Construction Workers Mutual Aid Association
Electronic Card System
Electronic card fingerprint recognition terminal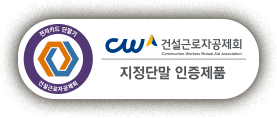 Construction Workers Mutual Aid Association Electronic Card System
Electronic card fingerprint recognition terminal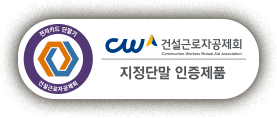 What is the construction worker electronic card system?
This is a system in which construction workers tag electronic cards on terminals installed on site to directly record their work history, and based on this, the employer reports the number of working days for retirement deduction and pays deductions.
Transparency in construction sites and promotion of worker welfare
Workers can easily check their work history by authenticating with their fingerprint or electronic card to the terminal. And the reporting method has been changed to prevent omission of retirement deduction reports and to inquire real-time workforce, enabling systematic manpower management.
In addition, it is possible to check whether workers' careers and retirement deductions are applied, thereby preventing overdue wages and omission of retirement deductions.
Main Function of Electronic Card Terminal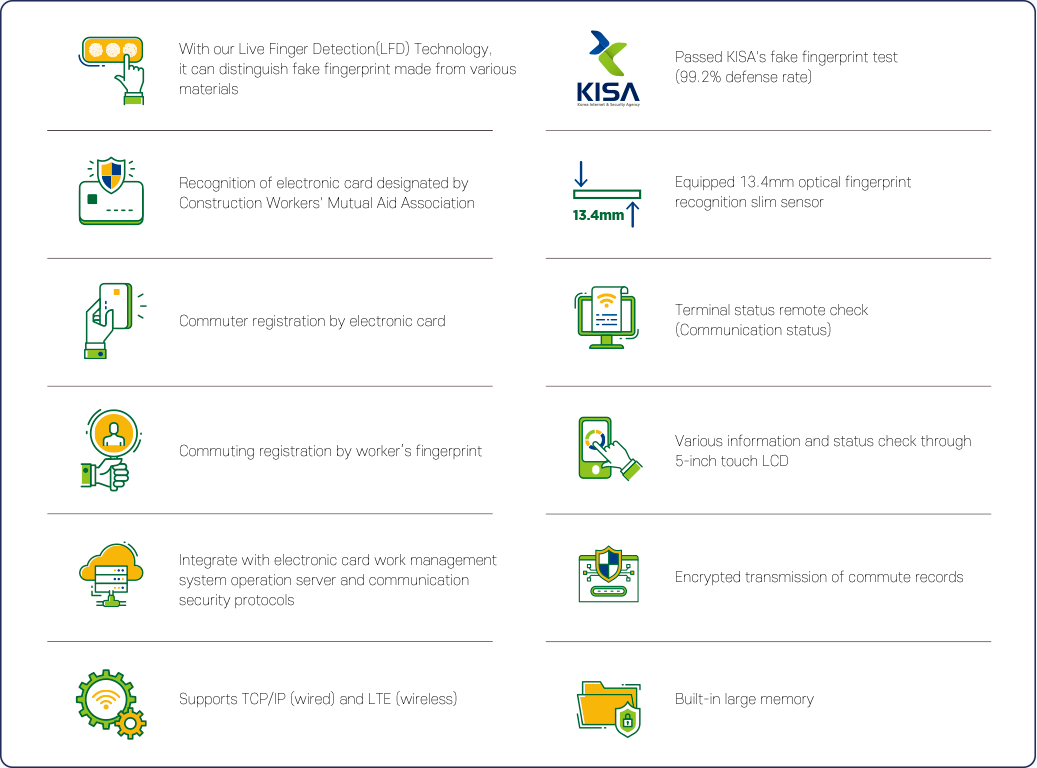 Who Will Be Affected by This System?
Construction sites with a bid announcement after the date of application (when a subcontract is concluded if the bid announcement is not made) among construction works for which the expected construction amount is greater than a certain scale
*Based on the estimated construction amount
Classification
Nov 27, 2021 ~ June 30, 2022
July 1, 2022 ~ Dec 31, 2023
After Jan 1, 2024
Public construction
Over 100 billion(KRW)
Over 5 billion(KRW)
Construction work subject to retirement deduction pursuant to the former part of Article 10 Paragraph 1 of the Construction Workers Act
Private construction
Over 300 billion(KRW)
Over 100 billion(KRW)
Terminal Installation Type
Depending on the environment or condition of the construction site, various types of electronic card terminals can be installed and used.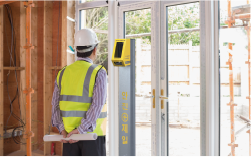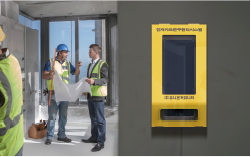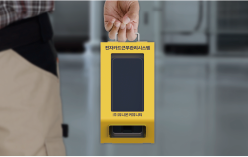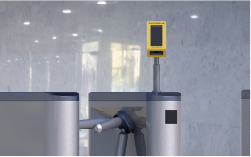 Electronic Card Operating System