UBio-Xkey is a mobile access system.
UBio-Xkey is a mobile access system.
UBio-Xkey is a mobile access control system that
allow you to use your smartphone as a key to access various.
It is powered by NFC and Bluetooth technology with the app.
Just install it on the mobile device, it enables users to open
a door with your smartphones.
Allowing contactless authentication
in less than a second.

Convenient Non-Face to Face Mobile Card
Issuance and Management

Apply for mobile access card as a non-face to face,
manager can approve and issue it via UBio Alpeta software.
User doesn't need to setup the system or sign up the membership,
just get the email or SMS, Install the app on your smartphone.
Using your own smartphone as an access.

Save time and cost for card issuance

Possible issuance and retrieval of
mobile cards in a non-face to face

Retrieve mobile access and restrict access
permission when a smartphone is lost
Enhanced Performance with NFC
and Bluetooth Technology

UBio-Xkey supports both NFC and Bluetooth wireless communication,
it is compatible with various types of smartphones.

Foreground Mode & Background Mode
User selects between foreground and
background mode according to their preference.
Supports iOS Background Mode
(App operates even when the display OFF)

Supports Android Foreground Mode
(App operates just when the display is ON)
UBio-Xkey Operation Example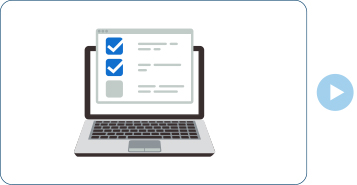 ① Apply for issuing UBio-Xkey
Mobile card (user inputs information
such as email, phone number and etc)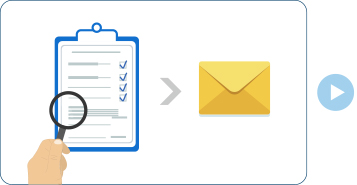 ② Manager approves then send the verification code via Email or SMS
③ Once you get the link or SMS, verify the double authentication using your smartphone
④ Input the verification code and run the app
⑤ Using UBio-Xkey mobile card when you access the gate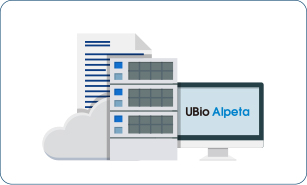 ⑥ Access and data record to the UBio Alpeta server in real-time
UBio-Xkey can be widely used in various fields such as office, public library,
unmanned store, unmanned study cafe, shared workspace, fitness and more.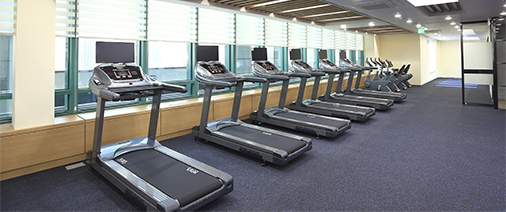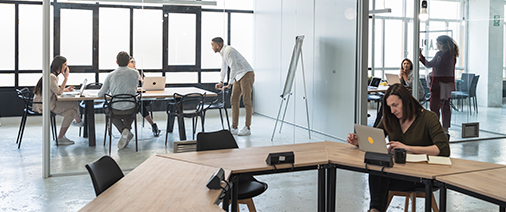 Classification
Contents
Mobile Phone Specification
iPhone : iOS 10.0 or later / BLE4.2 or later
Android : Android 6.0 or later / Supports NFC
Security / Encryption
Azure Key Vault / AES-128
Distance / Range
Under 10cm (It may differ depending on smartphones)
Server Platform
On-Premise / Cloud
Supported Device
UBio-X Triple, UBio-X Face Premium, UBio-X Face, UBio-X Pro2, UBio-X Iris, UBio-X Slim, AC-1200